An adapted solution for your installations
Fixed rotary oscillating camera
Mobile rotary oscillating camera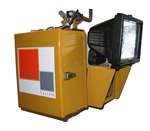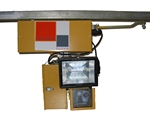 -> Click here for a demonstration <- -> Click here for a demonstration <-

The camera remains at the same place but turns on itself 360° and is inclined upwards; precise stop on the desired angle.

The camera reproduces all the movements of the eye and the head. Sound built-in.

Can easily be moved in other cattle sheds.

The camera moves along the rail and can adopt all the desired positions: movement upwards and rotation with 360° on itself.

It reproduces perfectly the vision of a person who moves in the cattle shed. Sound built-in.

Can be transferred onto other equipment.