See and to hear your animals since your armchair, it's now possible!
Camo System supervises with precision 24 hours a day, all animals, without disturbing them, without you to disturb.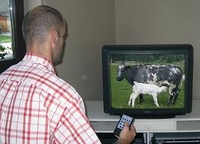 Camo System, it's too :

- all for video monitoring (specialist for the breeding),
- all for your general electricity,
- all for house automation,
- sale, maintenance and repairs.